Sattwa Studio 5% Vitamin C - Anti Aging & Anti Pigmentation Face Serum with Hyaluronic acid
₹585

This product is customisable
Highlights
Ingredients - Water, Magnesium Ascorbyl Phospate, Emo Green Plant Silicone, Sodium Hyaluronate, Glutamic Acid, Olivem 300 Emulsifier, Phenythyl Alcohol, Capryl Glycol

Benefits - * Fights Pigmentation and age related dark spots, fine lines * Helps in promoting skin elasticity * Hydrates the skin to make it soft and supple * Has Anti Aging properties and is rich in anti oxidants

Recommended For - Recommended for ages 15 and above. Suitable for all genders and all skin types.

Fragrance Notes - Natural

How to use - Apply 4-5 drops after washing and toning your face at night.

Package Includes - 15ml Vitamin C serum in an amber dropper bottle

Shelf Life - Six months from the date of manufacture.

Origin - Handmade in India (Hyderabad)

Care Instructions - keep away from direct sunlight
Delivery Details
Prices are inclusive of delivery charges
Ships in 3-5 days from Medak, India

Cash on Delivery available
Product Details
Get a bright and glowing complexion with our Vitamin C Face Serum. Packed with a 5% concentration of magnesium ascorbyl phosphate, it is one of the most stable and gentle forms of Vitamin C. This, paired with hyaluronic acid and glutamic acid, works hard to brighten your skin tone, reduce the appearance of dark spots and pigmentation, and defend against sun damage. So, you can step out with confidence knowing your skin is looking its best. Plus, our Vitamin C Face Serum is affordable, so you can get all the benefits of Vitamin C without breaking the bank.
Looking for more reasons to choose?
We would love to tell you more:
Carefully chosen ingredients that target your skin concern without compromising your skin.

Most stable and gentles Vitamin C variant with proven efficacy at 5% along with 1% HA and 1% Glutamic Acid

100% of customers reported no side effects.

92% of customers noticed their skin getting healthier and glowing in just 2 weeks.

100% Vegan

Free of parabens, silicones, sulfates, phthalates, mineral oil, or petroleum products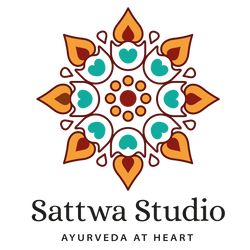 My name is Vasuki. I saw a soapmaking video on YouTube 10 years ago and it changed my whole world. I made my first soap on a cold December morning and never looked bac ...
Read More

© 2022 VibeCity. All rights reserved