Reviews & Ratings
5
Tripti Aggarwal
07 Jan, 2023
Handmade Brass Oxidized Silver look alike Dangler Earrings with Green Art Stone - TISTA
18 wishlists! Only 3 left in stock!
Highlights
Weight - 12 gms

Base Material - Brass , art stone

Plating Material - silver colour

Stone Type - semi precious

Dimensions - Er L: 5 cm Er W: 2 cm

Style Type - Trendy, Traditional, everyday-wear, office-wear

Occasion - gifting , self-wear, office-wear

Package Includes - gift

Origin - need to change jewellery with every clothing
Delivery Details

Prices inclusive of shipping costs

Ships within 1 day

Cash on Delivery available

Product Details
This earrings set is made out of brass and given a matt-silver finish. The small art stones have added value to this piece of art. These earrings will complete your look all by itself. Wear them and you don't have to wear anything else to stay noticed.
Wear this and stay noticed in the crowd.

The elements of this jewellery were hand-picked by PURPLE designers and PURPLE karigars have assembled them only for YOU.
Product Name: Tista
Product Code: P22.ER.550

PURPLE: Making You Beautiful.
More details about the product:
ER Length: 6 cm
ER Width: 2 cm
Weight: 10 gms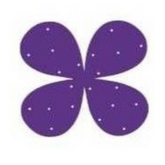 Chat with Seller
Connect for customization or queries.
Usually responds in few hours
PURPLE is not just a jewellery brand, it's a 'happy feeling' that embraces you. PURPLE has simple jewellries in the collection to make you feel beautiful from inside. We
 ... Read More
Experience VibeCity on Mobile
Contact Us
HSR Layout, Bengaluru, Karnataka 560102

© 2022 VibeCity. All rights reserved