Tamanu - Buy Sattwa Studio Gentle and non stripping Face Wash for dry sensitive skin
₹485

This product is customisable
Highlights
Ingredients - Aqua, Sodium Coco Isothinate, Tamanu Oil, Bramhi Extract, Solagum, Olivem 300, Grapefruit Essential Oil, Phenethyl Alcohol, Capryl Glycol, Chlorophyll

Benefits - * Doesn't strip your skin off moisture after wash * Deeply cleanses your skin without being harsh

Recommended For - Recommended for ages 15 and above. Suitable for all genders and all skin types.

Fragrance Notes - Grapefruit

How to use - Wet your face with water. Take 1-2 pumps of facewash on your hands. Apply it in circular motion on your face. Rinse with luke warm water and immediately apply a toner/serum/moisturizer.

Package Includes - Tamanu Face Wash in a clear glass pump bottle

Shelf Life - Six months from the date of manufacture.

Origin - Handmade in India (Hyderabad)

Care Instructions - keep away from direct sunlight
Delivery Details
Prices are inclusive of delivery charges
Ships in 3-5 days from Medak, India

Cash on Delivery available
Product Details
Tired of using face washes that dry out your skin? Check out our Tamanu face wash. A gentle face cleanser that cleans your face without stripping off its moisture, with the goodness of Tamanu oil and Bramhi extract, making it an apt face wash for dry skin / sensitive skin. Filled with potent antibacterial, anti-inflammatory, and antioxidant compounds, this face wash cleans dirt and grime on your face without being harsh.
We would love to tell you more:
Contains only 5% sodium cocoyl glutamate a mild vegetable based surfactant as the only foaming agent in the formulation

Makes your skin soft and dewy

Non stripping and non drying

Uplifting aroma

100% of customers reported no side effects.

100% Vegan

Free of parabens, silicones, sulfates, phthalates, mineral oil, or petroleum products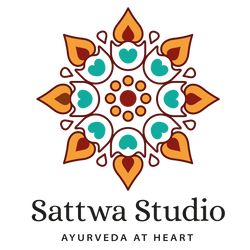 My name is Vasuki. I saw a soapmaking video on YouTube 10 years ago and it changed my whole world. I made my first soap on a cold December morning and never looked bac ...
Read More

© 2022 VibeCity. All rights reserved