Sattwa Studio Seaweed Face moisturizer cream - Oil and sebum control, mattifying effect on skin (50ml)
₹575

This product is customisable
Highlights
Ingredients - Water, emulsifying wax, Olivem, Stearic Acid, Sea Weed Extract, Hibiscus extract, Turmeric Protein, Phenethyl alcohol, Capryl Glycol, Fragrance, Chlorophyll

Benefits - The seaweed and turmeric combination is great for your skin. Mattifies the skin (reduces oil on the skin) Restores oil balance Fights sun damage and signs of aging Retains moisture

How to use - Apply a pea sized amount on your face after washing or after spraying the toner.

Package Includes - 50ml

Shelf Life - Approximately 6-12 months

Origin - Hyderabad, India

Fragrance Notes - raspberry vanilla

Care Instructions - Store in a cool, dry place away from direct sunlight

Recommended For - all age groups, combination skin, Oily skin, everyone, acne prone skin
Delivery Details
Prices are inclusive of delivery charges
Ships in 3-5 days from Medak, India

Cash on Delivery available
Product Details
Seaweed as a skin care ingredient is known for its moisturizing and oil-control properties. Our formulation has been created in a such a way that it even suits the oily / acne prone / combination skin types even in hot and humid weather without being heavy. It can be used in both AM and PM by all ages. Along with Seaweed, Turmeric protein and Hibiscus extract work on your skin to make it more brighter and glowing. The combination of these ingredients and it's effectiveness make it the best seaweed moisturizer available in the market right now!
Seaweed moisturizer is the most sold product from Sattwa Studio for the months of August & September 2022 and our customers love it!
Why do our customers love it?
It is light weight and oil free making it most suitable moisturizer for oily / combination skin. It glides smoothly and is not hard to spread. So it takes only a few minutes to use the product every day, which makes it very accessible. It can also easily be done in the morning or night before bed so there are no lengthier uses.
Within one week, you will start seeing changes in your skin's texture and appearance. If you are looking to improve the overall look of your skin, this product will do that for you.
Looking for more reasons to choose?
We would love to tell you more:
Oil free and light weight formulation

Mattifying effect on skin

Gentle enough to be used everyday both in the morning and night

Seaweed extract, Turmeric protein, hibiscus extract work together to give you glowing skin

100% of customers reported no side effects.

97%of customers noticed supple and fresh skin within one week.

100% Vegan

Free of parabens, silicones, sulfates, phthalates, mineral oil, or petroleum products
Does seaweed cause allergies or skin irritation?
Very rarely. Our Seaweed cream has seaweed extract at 5%. and in general, as an ingredient seaweed is not known to cause any allergies. Till date, our customers who have used the seaweed face moisturizer, have not reported any allergies. We always recommend our customers do a patch test before using any product.
Is seaweed cream good for acne?
Due to effective oil balance, seaweed moisturizer prevents clogging and acne.
Can this be used as night cream?
Seaweed moisturizer is light and can be used either during the day or at night.
Can I use this in cold seasons?
Oh absolutely!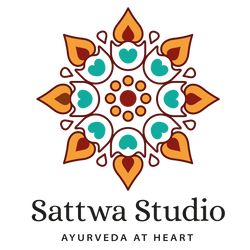 My name is Vasuki. I saw a soapmaking video on YouTube 10 years ago and it changed my whole world. I made my first soap on a cold December morning and never looked bac ...
Read More

© 2022 VibeCity. All rights reserved