Sattwa Studio Saffron - 2% Kakadu Plum extract and Kashmiri Kesar Brightening Face Gel
₹495

This product is customisable
Highlights
Ingredients - Orange Hydrosol, Aqua, Orange Extract, Sola Gum, Aloevera, Phenethyl Alcohol, Capryl Glycol, Sweet Orange Essential Oil, Saffron, kakadu plum extract

Benefits - * Best suited for Oily/combination skin for immediate hydration * Can also be used over active acne. * Helps in skin brightening

Recommended For - Recommended for ages 15 and above. Suitable for all genders and all skin types. Best suited for oily/combination skin.

Fragrance Notes - Orange Oil

How to use - Apply a pea sized amount on your face after washing or after spraying the toner. Works well as a massage gel too.

Package Includes - 30ml Saffron gel in clear glass pump bottle.

Shelf Life - Six months from the date of manufacture.

Origin - Handmade in India (Hyderabad)

Care Instructions - keep away from direct sunlight
Delivery Details
Prices are inclusive of delivery charges
Ships in 3-5 days from Medak, India

Cash on Delivery available
Product Details
Dull, tired skin? Meet the best gel moisturizer for oily skin. This gel has all the right ingredients to give you the youthful and radiant glow you've been searching for. Made with saffron, orange hydrosol and aloe vera, it helps soothe and brighten skin while moisturizing.
Looking for more reasons to choose?
We would love to tell you more:
Ingredients rich in Vitamin C that's suitable even for beginners.

Keeps your skin fresh and ready in the morning

Kakadu plum extract and Orange hydrosol to brighten and make your skin strong.

97% of customers reported no side effects.

94%of customers noticed fresher and dewy skin in 10 days.

100% Vegan

Free of parabens, silicones, sulfates, phthalates, mineral oil, or petroleum products
My face looks tired. Does saffron help?
Saffron, also known as kumkuma, is one of the most expensive spices used in Ayurveda. It is known to balance the tridoshas in our body. It possesses anti-inflammatory and anti-fungal qualities as well as antioxidants that strengthen immunity. It has been used since ancient times to improve your skin complexion and give you that healthy glow you've been longing for. It's also been shown to fight the signs of aging and help keep your skin looking youthful and radiant.
What are the benefits of Orange Hydrosol?
Astringent, great for toning oily or acne prone skin.

Invigorating to the senses.

Activates detoxification.

Soothing for itchy skin and scalp.

Uplifts mood.
Is kakadu plum extract good for acne prone skin?
Kakadu plum extract is a multipurpose active component that strengthens antioxidant defenses, improves skin brightness, and helps in slowing down the appearance of wrinkles. Phytonutrients such as ellagic and gallic acids are found in kakadu plums. They help combat skin infections and acne causing bacteria.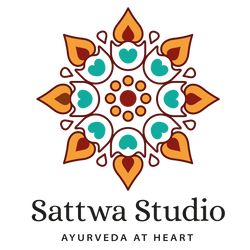 My name is Vasuki. I saw a soapmaking video on YouTube 10 years ago and it changed my whole world. I made my first soap on a cold December morning and never looked bac ...
Read More

© 2022 VibeCity. All rights reserved