Sattwa Studio Safflower Face Cleansing Oil - Double Cleansing, non greasy and non drying
₹495

This product is customisable
Highlights
Ingredients - Coconut Oil Safflower Oil Infused In Chamomile Flowers Devadaru Polysorbate 80, Phenethyl Alcohol, Capryl Glycol

Benefits - * Removes makeup effectively * Light weight oil * Doesn't clog pores * Non greasy * Very gentle * Leaves skin soft

Recommended For - Recommended for ages 15 and above. Suitable for all genders and all skin types.

Fragrance Notes - no added fragrance

How to use - Apply 1-2 pumps of oil on your face and neck. Massage in circular motion. Wet your face with water so that the oil emulsifies and washes off the make up and sunscreen. Follow it up with a gentle face wash like our Tamanu.

Package Includes - 30ml Safflower cleansing oil in an amber glass pump.

Shelf Life - Six months from the date of manufacture.

Origin - Handmade in India (Hyderabad)

Care Instructions - keep away from direct sunlight
Delivery Details
Prices are inclusive of delivery charges
Ships in 3-5 days from Medak, India

Cash on Delivery available
Product Details
Gentle cleansing oil that is good on the skin but tough on makeup & dirt. Helps in washing away dirt and debris as well as difficult-to-remove makeup & Sunscreen, while moisturizing your skin. And if you don't already have this in your nightly skincare routine, you should.
Looking for more reasons to choose?
We would love to tell you more:
Made with the base of cold pressed coconut and safflower oils to nourish your skin

Infused with skin loving herbs like Devadaru and calming chamomile

Can be used even around the eyes

Fragrance free formulation that can be used by the most sensitive skin

Non stripping and non drying on skin

Non greasy and non comedogenic

100% of customers reported no side effects.

100% Vegan

Free of parabens, silicones, sulfates, phthalates, mineral oil, or petroleum products
Why safflower oil for double cleansing?
Safflower oil effectively removes makeup (even waterproof lipstick, eyeliner, and mascara!) without hurting the skin because it is light, naturally odorless, and non-irritating plant-based oil. Additionally, this oil has a high linoleic acid content and can even soothe the skin that is prone to acne.
Acne prone skin and double cleansing
Double cleansing your skin is always beneficial as long as your cleanser does not contain any comedogenic ingredients. Thankfully, Sattwa Studio's Safflower Cleansing oil has a base of Safflower oil that is rich in linoleic acid that helps in keeping your skin clear.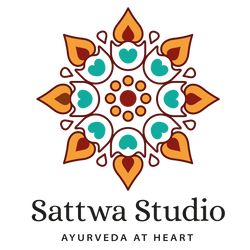 My name is Vasuki. I saw a soapmaking video on YouTube 10 years ago and it changed my whole world. I made my first soap on a cold December morning and never looked bac ...
Read More
Message Sattwa Studio
Usually responds in few hours
Experience VibeCity on Mobile
Contact Us
HSR Layout, Bengaluru, Karnataka 560102

© 2022 VibeCity. All rights reserved