Reviews & Ratings
5
Rushi Mishra
19 Sept, 2022
Handmade Brass Oxidized Silver look alike Evening Dinner Party Minimalistic Party wear Bangles - PHULBALA
14 wishlists! Only 1 left in stock!
Highlights
Base Material - brass

Plating Material - Matte Silver

Dimensions - Size 2.4

Weight - 50gms

Clasp Type - none

Stone Type - None

Style Type - Trendy, Festive, Traditional, Indian Jewellery , Contemporary , Indo western, Classy, casual, Navratri Jewellery , Stylish , Handmade , elegant , minimal, customized, Teej, antique oxidized , smart, trendy traditional , house party, friends gathering, beautiful , Dandiya night , brass, social gathering, anniversary party, family gatherings, Karwa chauth , Diwali , Special occasions , youth, Regular , gifting, office,travel office party, office-wear, coffee outing, Festive

Occasion - gifting , party, birthday , Navratri, casual traditional functions, Festive , Partywear, Special occasion , evening party, bridesmaid gift, anniversary, anytime, diwali gifts, valentine's gift, return gifts, Casual , Holiday , rakhi gift, bhai dooj, dandiya, dinner parties,engagement party, mehandi, casual parties,durga puja,diwali, formal dinner, casual dinner, outing with friends, family gatherings, office party, office-wear, coffee outing, Festive

Package Includes - One bangle

Origin - contemporary
Delivery Details

Prices inclusive of shipping costs

Ships within 1 day

Cash on Delivery available

Product Details
Our Handmade Brass Oxidized Silver look alike Kada Bangle is a statement piece that adds elegance to any outfit.
Crafted with high-quality brass and finished with an oxidized silver look alike color, this bangle is sure to catch the eye.

The intricate and ornate design adds sophistication, while the sleek and minimalistic look makes it perfect for layering with other bracelets.

Each bangle is carefully handcrafted to ensure that every piece is unique and of the highest quality.

This bangle is versatile enough to be dressed up or down, making it a must-have addition to any jewelry collection.

Don't miss out on this beautiful and elegant Handmade Brass Oxidized Silver look alike Kada Bangle.

order yours today!
Handmade jewelry, brass bangle, oxidized silver look alike, versatile bangle, unique jewelry, ornate design, elegant jewelry, one-of-a-kind piece, statement jewelry, handmade bracelet, sophisticated jewelry
PHULBALA
P21.BL.460
PURPLE: Making You Beautiful
More details about the product:
Dimensions: Size 2.4
Weight: 50gms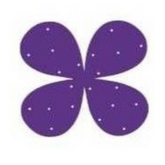 Chat with Seller
Connect for customization or queries.
Usually responds in few hours
PURPLE is not just a jewellery brand, it's a 'happy feeling' that embraces you. PURPLE has simple jewellries in the collection to make you feel beautiful from inside. We
 ... Read More
Experience VibeCity on Mobile
Contact Us
HSR Layout, Bengaluru, Karnataka 560102

© 2022 VibeCity. All rights reserved