Sattwa Studio Nimba Patra - Pore Refining Face Toner with 2% Azelaic Acid, non alcoholic witch hazel, and neem hydrosol
₹655

This product is customisable
Highlights
Ingredients - Neem Hydrosol, Witch Hazel (non alcoholic), Azelaic Acid (2%), Pistacia Lentiscus (Mastic) Gum (and) Hydrogenated Lecithin (and) Phenethyl Alcohol (and) Ethylhexylglycerin (and) Caprylic / Capric Triglyceride (and) Aqua / Water), Phenythyl Alcohol, Caprylyl Glycol, Fragrance

Benefits - 1) Helps in tightening dilated pores 2) Cleans dirt and grime stuck in pores 3) Gives the pores a more refined appearance and texture 4) Reduces the occurrence of acne 5) Strengthens the skin barrier 6) Purifies pores

Recommended For - Adults, all skin types

Fragrance Notes - Floral and fresh fragrance

How to use - Directly spray on skin before applying a serum / gel / moisturiser / sunscreen.

Package Includes - 50ml Nimba Patra in an amber glass spray bottle.

Shelf Life - Six months from the date of manufacture.

Origin - Hyderabad, India

Care Instructions - keep away from direct sunlight
Delivery Details
Prices are inclusive of delivery charges
Ships in 3-5 days from Medak, India

Cash on Delivery available
Product Details
Do you have enlarged pores and an oily T-zone? If the answer is yes, then Nimba Patra serum is perfect for you. This neem-based serum helps to clean dirt and grime, while the witch hazel helps to reduce acne and tighten pores. Use this serum twice a day for the best results.

Looking for more reasons to choose?

We would love to tell you more:
Made with Neem hydrosol at it's base to fight bacterial and fungal infections

Contains non-alcoholic witch hazel - the og astringent

pistacia lentiscus extract refines pores and evens out texture

Azelaic acid to clear your pores and fight acne

97% of customers reported no side effects.

95%of customers noticed lesser acne break outs in 2 weeks.

92% customers reported cleaner and more refined pores in 4 weeks

100% Vegan

Free of parabens, silicones, sulfates, phthalates, mineral oil, or petroleum products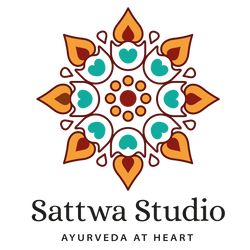 My name is Vasuki. I saw a soapmaking video on YouTube 10 years ago and it changed my whole world. I made my first soap on a cold December morning and never looked bac ...
Read More

© 2022 VibeCity. All rights reserved