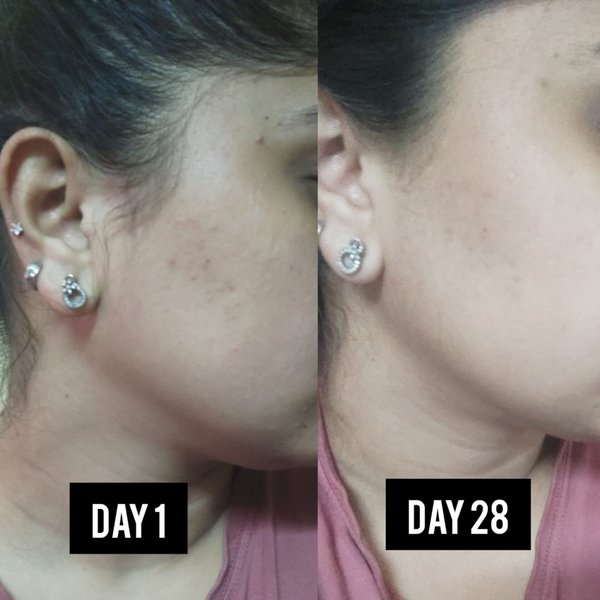 Sattwa Studio 5% Niacinamide - Anti Acne, Pore Refining, Skin Brightening Face Serum
₹565

This product is customisable
Highlights
Ingredients - Water, glycerin, Sola Gum, Niacinamide (Vitamin B3), Gojiberry Extract, Polysorbate 80, Organic Geranium Essential Oil, Phenythyl Alcohol, Capryl Glycol

Benefits - * Best suited for Oily/combination skin for acne / pimple control. * Can also be used over active acne to calm them. * Heals skin faster. * Helps in controlling sebum.​ * Strengthens skin barrier and resiliency

Recommended For - Recommended for ages 11 and above. Suitable for all genders and all skin types. Best suited for oily/combination/sensitive skin.

Fragrance Notes - Geranium Oil

How to use - Apply 4-5 drops after washing and toning your face.

Package Includes - 15ml Niacinamide serum in an amber dropper bottle

Shelf Life - Six months from the date of manufacture.

Origin - Handmade in India (Hyderabad)

Care Instructions - store in a cool dry place
Delivery Details
Prices are inclusive of delivery charges
Ships in 3-5 days from Medak, India

Cash on Delivery available
Product Details
Sattwa Studio's 5% Niacinamide Serum is a must have in your skincare regime. Niacinamide is a form of vitamin B3 that regulates sebum production and controls acne, evens out skin texture and tones. While Gojiberry and Geranium essential oil work to brighten and restore radiance. This lightweight, fast-absorbing serum delivers all of these benefits without any harsh chemicals or artificial fragrances.
Looking for more reasons to choose?
We would love to tell you more:
Just the right amount Niacinamide that's suitable even for beginners.

Gentle enough to be used everyday both in the morning and night

5% Niacinamide along with 1%Gojiberry extract, and 0.4% Geranium essential oil to control sebum production and acne, and also to fight acne scars.

100% of customers reported no side effects.

95%of customers noticed lesser acne break outs in 2 weeks.

100% Vegan

Free of parabens, silicones, sulfates, phthalates, mineral oil, or petroleum products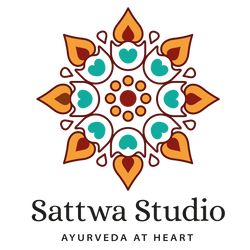 My name is Vasuki. I saw a soapmaking video on YouTube 10 years ago and it changed my whole world. I made my first soap on a cold December morning and never looked bac ...
Read More

© 2022 VibeCity. All rights reserved