Sattwa Studio Neroli Hydrosol Face Toner - Anti Acne / Pimple clearing and calms flared acne
₹435

This product is customisable
Highlights
Ingredients - Organic Neroli Hydrosol

Benefits - 1) Can be used over active acne 2) It tones and tightens your skin 3) Freshens your skin It helps control oil production 4) It helps reduce the appearance of pores 5) It's anti-inflammatory, antiseptic, and antibacterial 6) Neroli is a natural relaxant- Helps in calming acne and heal your skin faster Plus, it smells amazing.

Recommended For - Recommended for ages 15 and above. Suitable for all genders and all skin types. Best suited for oily/combination skin.

Fragrance Notes - Citrus, Floral

How to use - You can use neroli toner in 3 ways. First, use it as a daily treatment. Apply it to a cotton pad and swipe it all over your face, avoiding the eye area. Let it dry for a few minutes before applying your moisturizer. You can also use neroli toner as a quick pick-me-up. In the morning, splash some on your face before you start your day. It'll give you a boost of energy and help get your skin glowing. And finally, use it as a spot treatment. If you have any blemishes or pesky pimples, dab a little toner on them and watch them disappear.

Package Includes - 50ml Neroli toner in an amber colored glass spray bottle.

Shelf Life - Six months from the date of manufacture.

Origin - Handmade in India (Hyderabad)

Care Instructions - keep away from direct sunlight
Delivery Details
Prices are inclusive of delivery charges
Ships in 3-5 days from Medak, India

Cash on Delivery available
Product Details
Do you have oily, acne-prone skin? Sattwa's Neroli Toner is a refreshing and nourishing facial toner that helps to calm active acne and refresh the skin. Rich in Vitamin C and antioxidants, this toner helps to calm acne.
Neroli toner is a great way to keep your pores clean too.
What Are the Benefits of Neroli Toner?
When it comes to facial toners, neroli is one of the best. Here are some of the benefits you can expect to see when you start using it:
Can be used over active acne

It tones and tightens your skin

Freshens your skin

It helps control oil production

It helps reduce the appearance of pores

It's anti-inflammatory, antiseptic, and antibacterial

Neroli is a natural relaxant- Helps in calming acne and heal your skin faster

Plus, it smells amazing. Who wouldn't want all of those benefits?
What is Neroli?
Neroli is bitter orange blossom flower. It's hydrosol is derived as a by product during steam distillation of Neroli oil. It is known for its rejuvenating and healing properties. It's a natural antiseptic and is effective in treating acne, scars, and age spots.

What Is Neroli Toner?
Neroli has a toning, cleaning, and tightening effect that helps skin look more awake and lively. It's also antibacterial, which is great for acne-prone skin. And neroli helps to balance the ph of your skin, making your moisturizer work more effectively.
All of this makes neroli an incredible choice for a facial toner. If you're looking for something that's going to make your skin look brighter and more radiant, neroli is definitely the way to go.

How Often Should You Use Neroli Toner?
Well, as with any other skincare product, it depends on your individual skin type. If you have oily skin, you might want to use it every day; if you have dry skin, you might want to use it only two or three times a week.
But no matter what your skin type is, we always recommend using a toner after you've cleansed your face. That's because toners help to remove any last traces of dirt or makeup and they also help to restore the pH balance of your skin.
Neroli toner is particularly beneficial as it is known for its clarifying and cleansing properties.
Are There Any Side Effects of Neroli Toner?
As with any other skincare product, it's always best to do a patch test before using it on a large area of your skin.
Some people might experience a slight tingling sensation when they first start using neroli toner, but that's nothing to worry about—it's just the ingredients getting to work. And if you're pregnant or breastfeeding, it's best to consult with your doctor before using neroli toner, just to be on the safe side.
Apart from that, there are no known side effects of using neroli toner. So go ahead and give it a try—you might be surprised at how good your skin looks and feels after using it regularly.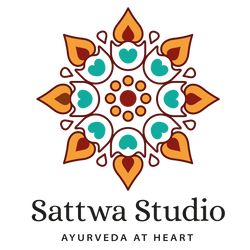 My name is Vasuki. I saw a soapmaking video on YouTube 10 years ago and it changed my whole world. I made my first soap on a cold December morning and never looked bac ...
Read More

© 2022 VibeCity. All rights reserved