Sattwa Studio Manjishtha - Skin Brightening Moisturizer Face Cream with Allantoin & Manjishthadi Thailam
₹595

This product is customisable
Highlights
Ingredients - Water, Pomegranate oil, Manjishthadi Thailam (vegan version), emulsifying wax, Vitamin E oil, Rosehip oil, Olivem 1000, stearic acid, Allantoin, Phenethyl alcohol, Capryl Glycol, Chamomile essential oil ​

Benefits - * Sheds dead skin cells * Helps in giving even skin tone & skin brightening * Deep conditioning and healing

Recommended For - Recommended for ages 15 and above. Suitable for all skin types

Fragrance Notes - Chamomile

How to use - Apply a pea-sized amount on your face and gently massage for a minute. Suits best with Madhuram serum / Niacinamide serum.

Package Includes - 50 ml Manjishtha cream in an amber glass jar.

Shelf Life - Six months from the date of manufacture.

Origin - Handmade in India (Hyderabad)

Care Instructions - keep away from direct sunlight
Delivery Details
Prices are inclusive of delivery charges
Ships in 3-5 days from Medak, India

Cash on Delivery available
Product Details
Introducing Sattwa Studio's Manjishtha moisture cream. Made with a blend of allantoin, stearic acid, rosehip and pomegranate oil, this luxurious cream is perfect for deeply moisturizing and nourishing your skin. Ideal for use as a night cream, Manjishthadi Thailam is perfect for those who want to wake up to softer, smoother, and more youthful-looking skin.
Looking for more reasons to choose?
We would love to tell you more:
Manjishthadi Thailam (vegan) & Allantoin together for optimum skin beneficial results

Ideally serves as a sleep mask but light enough to be used in the mornings too

2% Allantoin sheds away dead skin cells and conditions your skin

100% of customers reported no side effects.

89%of customers noticed fresher skin the next morning.

100% Vegan

Free of parabens, silicones, sulfates, phthalates, mineral oil, or petroleum products
What are the benefits of stearic acid?
You know that feeling when you put on lotion and your skin feels silky smooth? Well, that's what you can expect when you start using a stearic acid moisturizer.
Not only does it make your skin feel incredible, but it has a bunch of other benefits, too. For starters, it's great for treating dry skin. It's also an effective anti-aging treatment, thanks to its ability to promote collagen production.
Plus, stearic acid is non-comedogenic, which means it won't clog your pores. So if you're prone to acne, this is a great option for you. And if that wasn't enough, stearic acid is also a natural antioxidant, which helps to protect your skin from free radical damage.
What Is Allantoin?
Allantoin is a chemical compound that's found in a variety of plants, including the comfrey plant. It's been used for centuries as a natural treatment for a variety of skin conditions.
Allantoin is effective because it helps to promote cell growth and wound healing. It's also a natural anti-inflammatory, which makes it great for treating skin conditions like eczema and dermatitis.
Are There Any Side Effects of Allantoin?
It's always a good idea to do a patch test first. If you're pregnant or breastfeeding, you should probably avoid allantoin altogether, since its safety has not been established in those cases.
Other than that, allantoin is considered safe for general use. Just make sure to follow the directions on the product you're using, and discontinue use if you experience any adverse effects.
How does allantoin work?
Allantoin softens and smoothes the skin, and helps to remove dead skin cells. It also has anti-inflammatory properties that help to reduce inflammation and swelling.
What are the benefits of pomegranate seed oil?
Pomegranate seed oil is one of nature's best kept secrets for beautiful and healthy skin. This miracle oil is extracted from the kernels of the pomegranate fruit, and is rich in antioxidants, vitamins, and minerals that are essential for healthy skin.
Pomegranate seed oil is packed with antioxidants, vitamins, and minerals that are great for your skin. It helps to moisturize and nourish your skin, and it can even help to reduce the appearance of wrinkles and scars.
What is Manjishtadi Thailam?
It is an ayurvedic herbal oil blend and has been used for centuries to nourish the skin and brings a glow to the skin.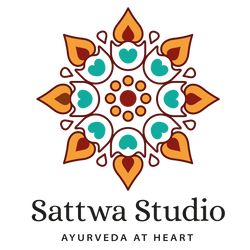 My name is Vasuki. I saw a soapmaking video on YouTube 10 years ago and it changed my whole world. I made my first soap on a cold December morning and never looked bac ...
Read More

© 2022 VibeCity. All rights reserved