Welcome to Vibecity!
The Handmade Marketplace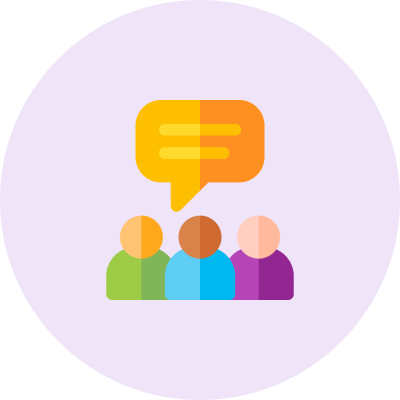 Reach lakhs of people
Connect with excited customers to sell through Vibecity Marketplace & your Vibecity Shop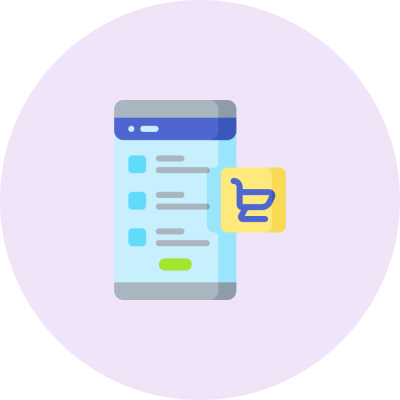 Sell without any headache
Start listing & sell your products in just minutes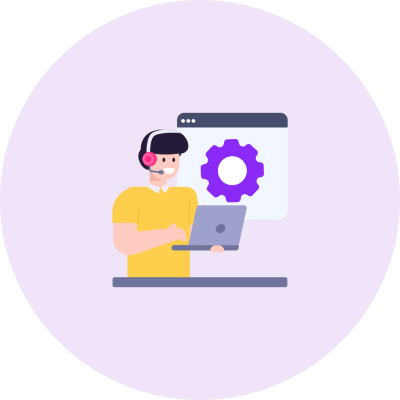 Your growth is our mission!
Vibecity's Community, Tools & Support Team are all here to help you grow

See what's selling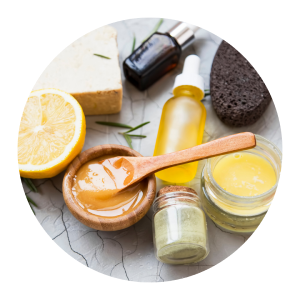 Organic Beauty
Artisanal Food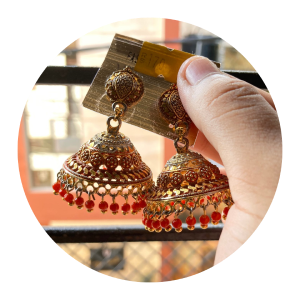 Jewellery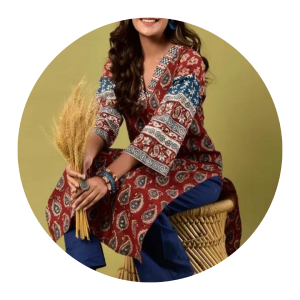 Clothing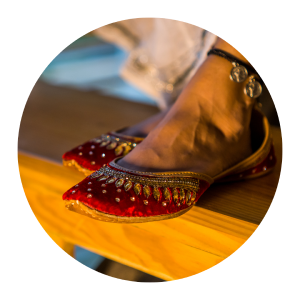 Footwear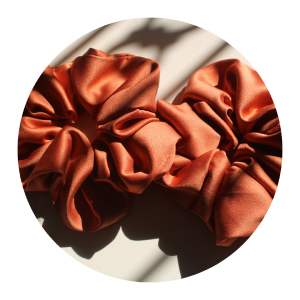 Fashion Accessories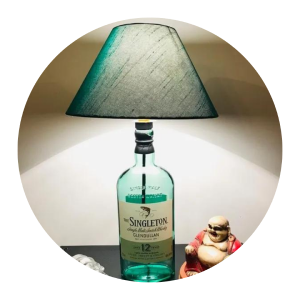 Home Decor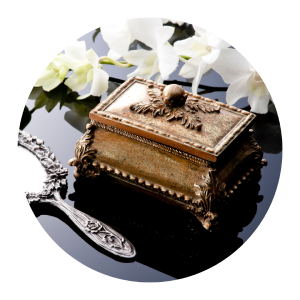 Art & Collectibles
Vibecity comes with simple yet powerful tools to
manage & grow your business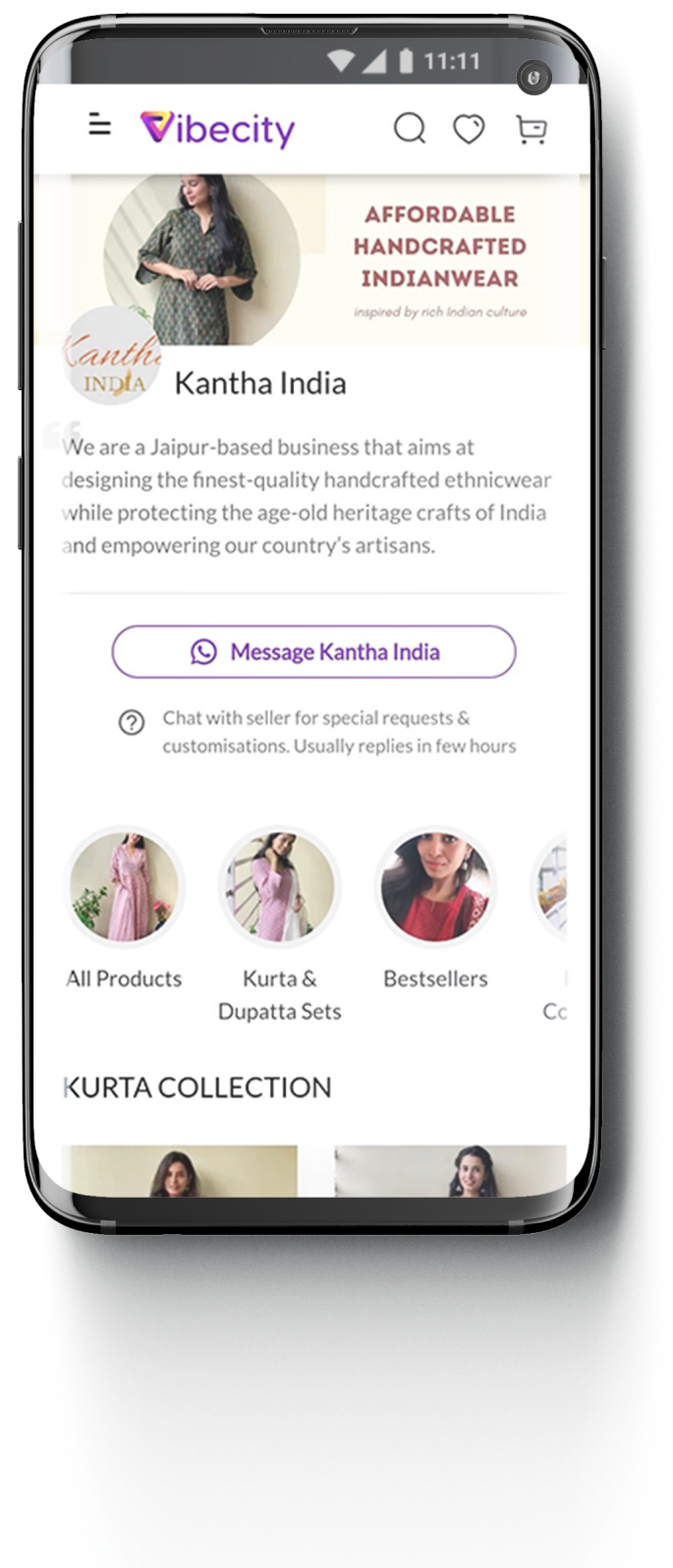 Your Customisable Online Shop
Create your own branded online shop. Share to your customers on social media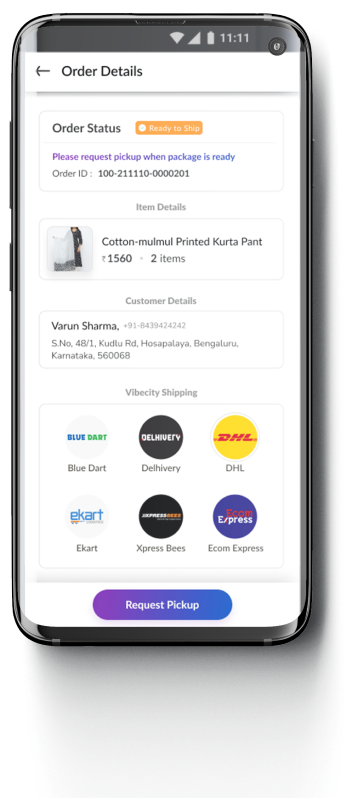 Easy, Reliable & Intelligent Shipping
Get orders picked from your door by the best courier partners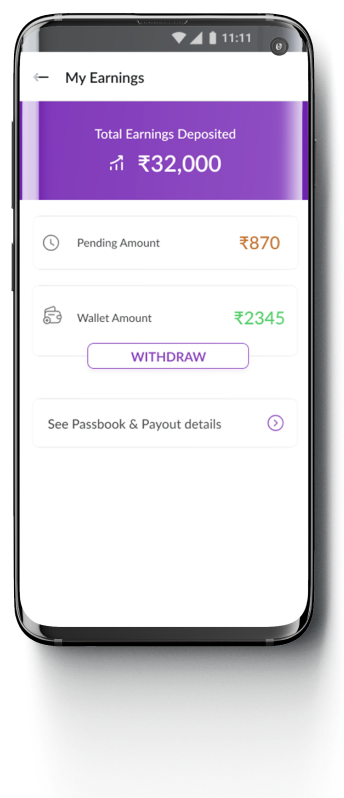 Simplified & Timely Payments
You control how you get paid, daily payout straight to your bank account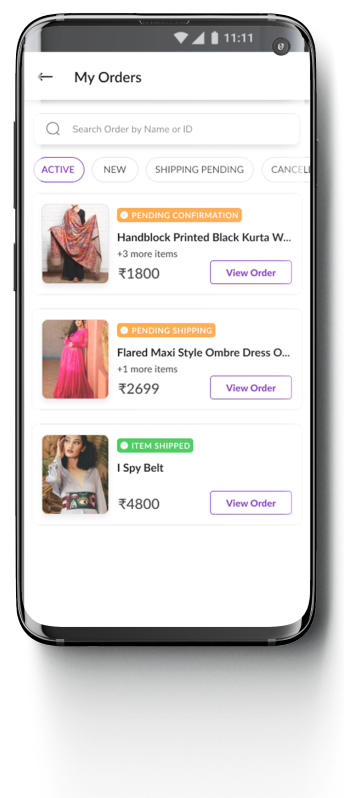 Hassle free Order Management
Manage & Track your orders, notify your customers. All from one place!
Simple, Transparent Pricing designed to help your grow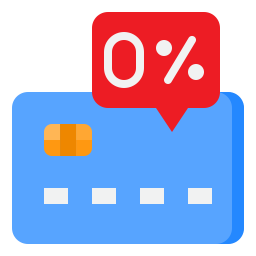 Zero Listing Fee
No fees for listing your products. List as many products as you like!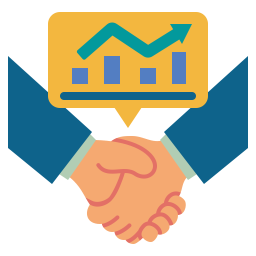 Nominal Commissions
Only 3% commission for orders from your existing customers, 15% commission when we get you a new customer from VibeCity marketplace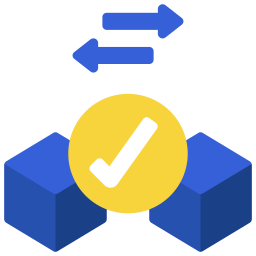 Best Shipping Rates
Pay best shipping charges. Ship in 2 taps. No hassle of finding & haggling with couriers!
Vibecity Community is always there to help you!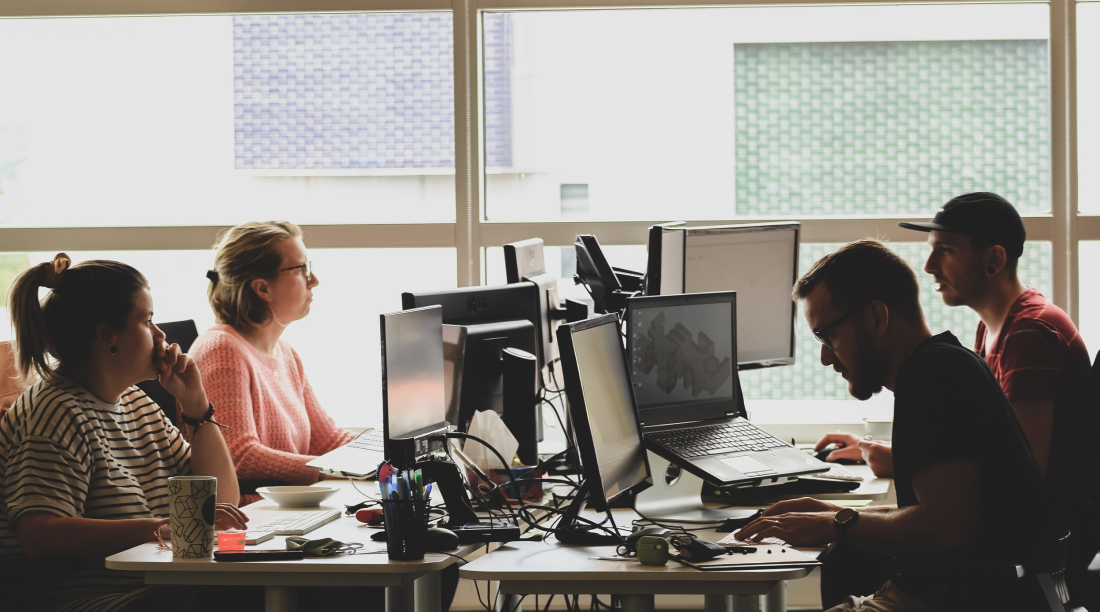 Seller Community
Our rich & vibrant community is made of Creative Enterpreneurs like you. All of us are here to share the best ways to unlock growth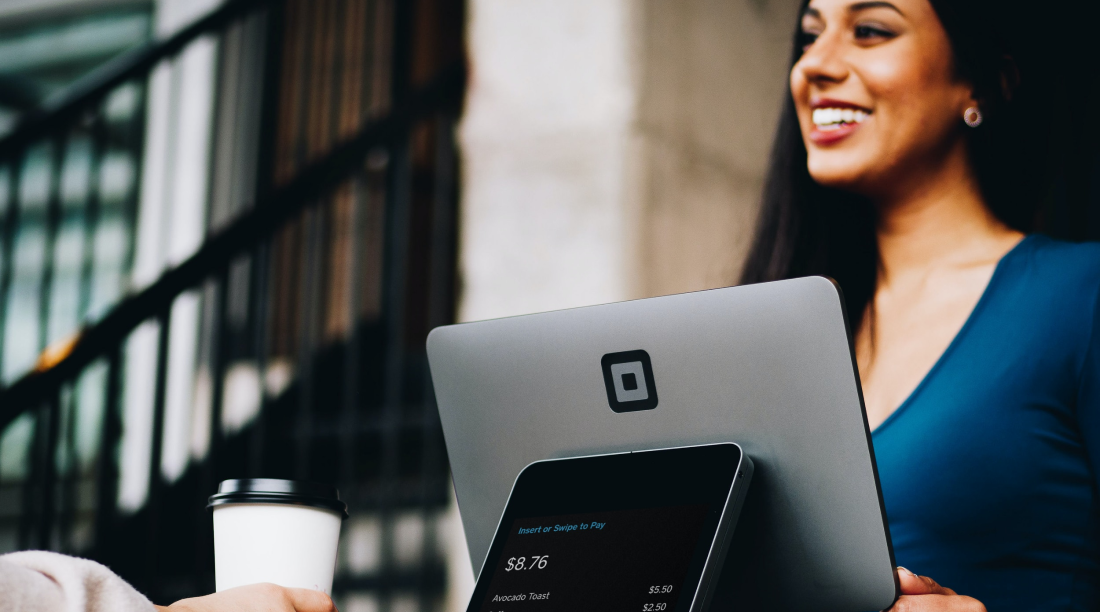 Vibecity Support
Our support team works 24x7 sincerely to provide the best experience to you & to your customers.
Frequently
Asked
Questions
What can I sell on Vibecity?
You can sell only handmade products from lifestyle categories such as clothing, footwear accessories, jewellery, food, beauty, art, home decor and furnishing.
Vibecity doesn't allow sellers
Who sell mass-merchandise or factory made items
Who sell or resell branded products
---
How can I list my product on Vibecity?
Listing on Vibecity is a simple process:
Once you have logged in to the seller app or web dashboard, complete your shop setup by entering your details
Select "Add Product" to upload all details for a product to get listed on your Vibecity Shop
Each listing is reviewed before it is listed on the marketplace & starts getting traffic
---
What are the charges for selling on Vibecity?
Vibecity has a very seller friendly model for commissions:
We charge a simple 3% Service Charge on each order. This is a nominal charge to cover for the costs of enabling online shopping.
Beyond that, we charge a 12% Referral Charge ONLY for the customers we get you and 6% when they reorder from you
Vibecity offers a free of cost shop setup to all our sellers. Only the service charge will apply for your customers per order.
---
How will I get paid for my orders?
Your earnings from an order will be credited to your wallet right after order is delivered. The amount in your wallet is paid out to your bank account daily, pending seller KYC is approved.
---
How will I receive my orders?
You can receive, ship and track all your orders from the My Orders section of the seller app. Please download the app to get started and stay updated with your operations.
---
How will I ship my orders?
We provide easy and intelligent Vibecity shipping solutions. We have tied up with 20+ shipping partners such as Delhivery, Bluedart, Ekart, Xpressbees etc to fulfil pan-India orders.
We internally allocate orders to courier partners to provide fastest possible deliveries at the cheapest rates in the industry. Vibecity shipping offers simple and easy one touch home pick-up scheduling from the seller app.
---
Creative Seller love us!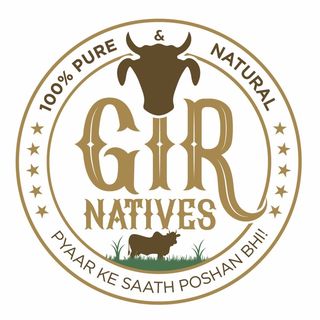 Girnatives, Vibecity is a very good platform to promote our A2 Cow products. It is easy to use and has made collecting payments a lot smoother. The customer support is also very good and prompt - they are ready to help anytime.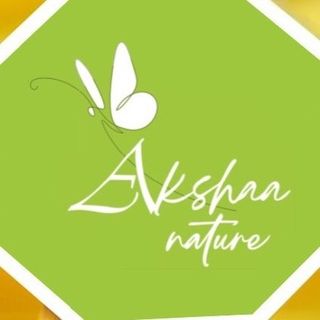 Akshaa Nature, Very happy to be working with Vibecity. It gives a very easy platform for my customers to buy products and collect payments without delay.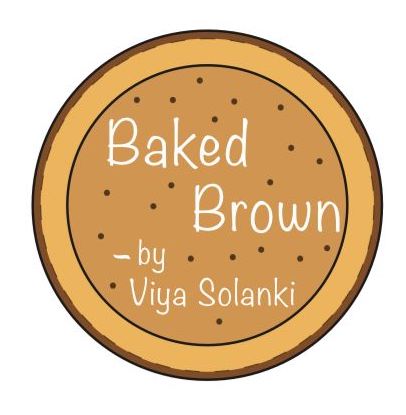 Baked Brown by Viya, I am totally loving this app. It is giving us great opportunities and also exposure to all small business owners. This app is very helpful to me thanks a lot 🤎🍪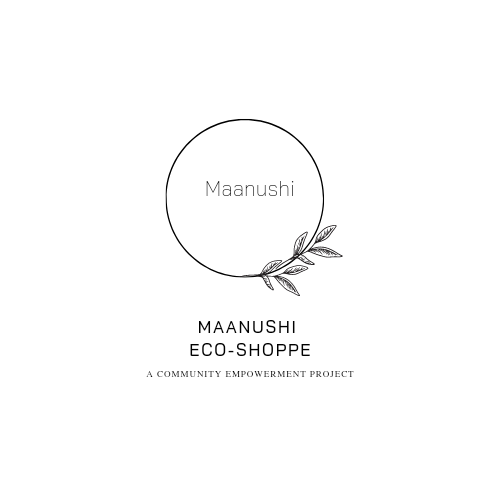 Maanushi Foundation, My experience with Vibecity has been exceptional. The app is very userfriendly, one can easily list their products on the app and build an ecommerce website. There is round the clock tech support as well. The payments are also very regular. The only glitch I have come across is the app not loading at times, but once I reached out to the team, they immediately resolved the same.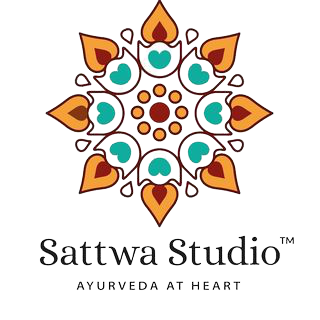 Sattwa Studio, A wonderful platform for Homegrown brands and Artisans. As a seller there myself, I highly recommend this platform to small business owners like me. Design and ease of use are two highlights of this platform. Not to mention about the passionate team working behind it. Thank you so much Vibecity.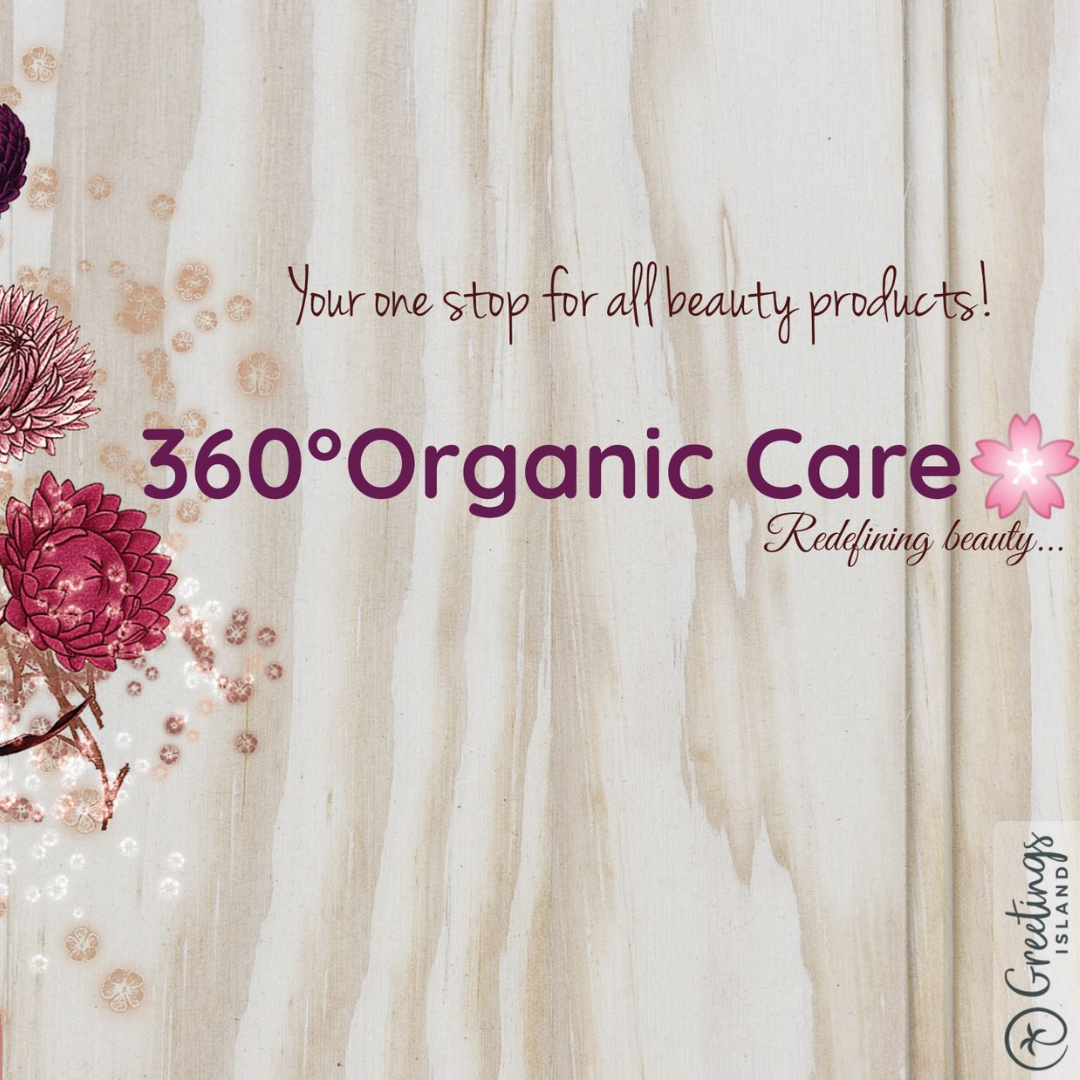 360 Organic, Vibecity is a great platform for small business owners. Provides opportunities for home based small businesses for growing. Showcasing our products has become hassle free. Team is also friendly. Thank you for this platform! Great going😊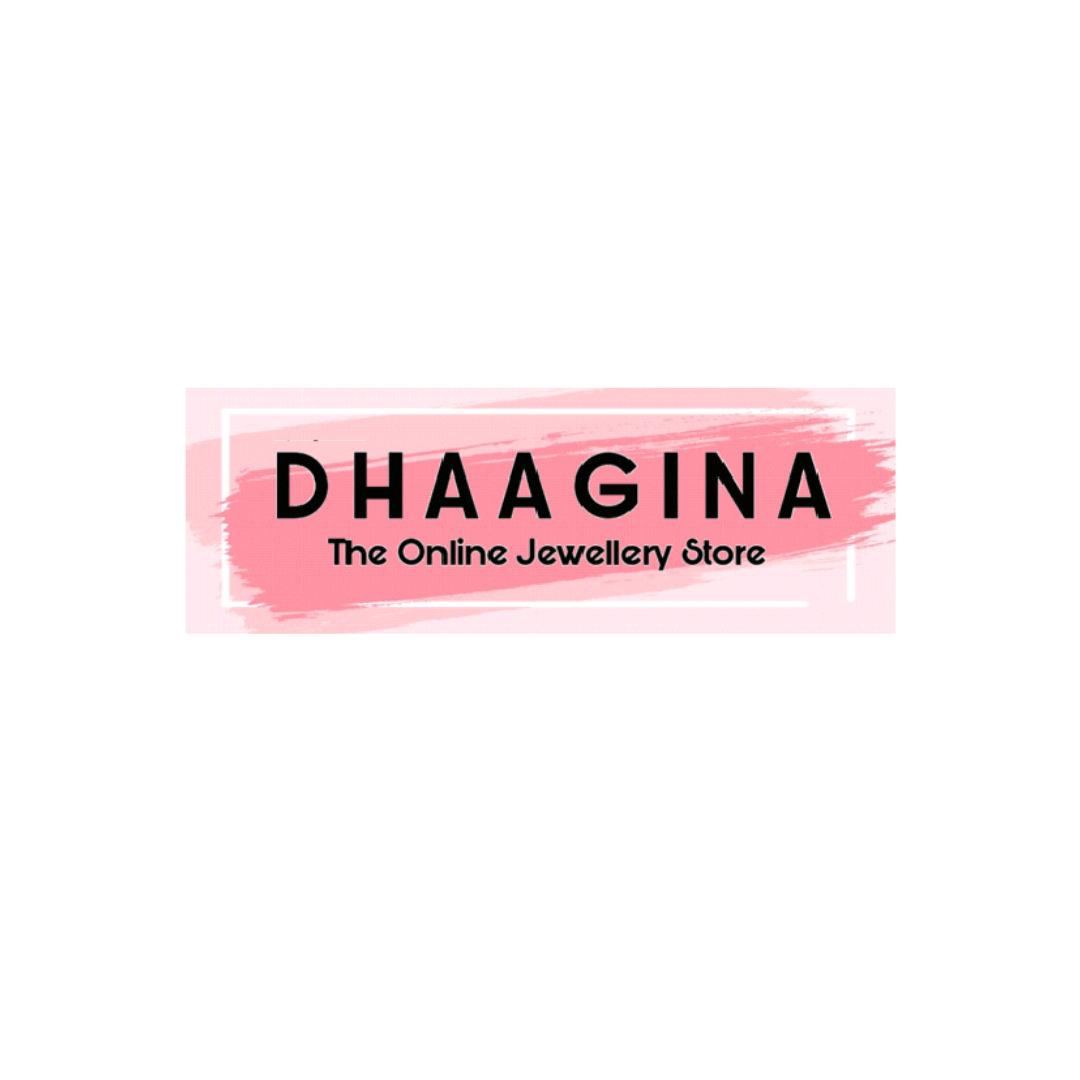 Dhaagina, Being a small business, Vibecity has given me a chance to grow with the amazing setup done by them for my personalized website. Now, the process has become seamless and saves a lot of time. Thanks Team Vibecity. This really means a lot to my small business.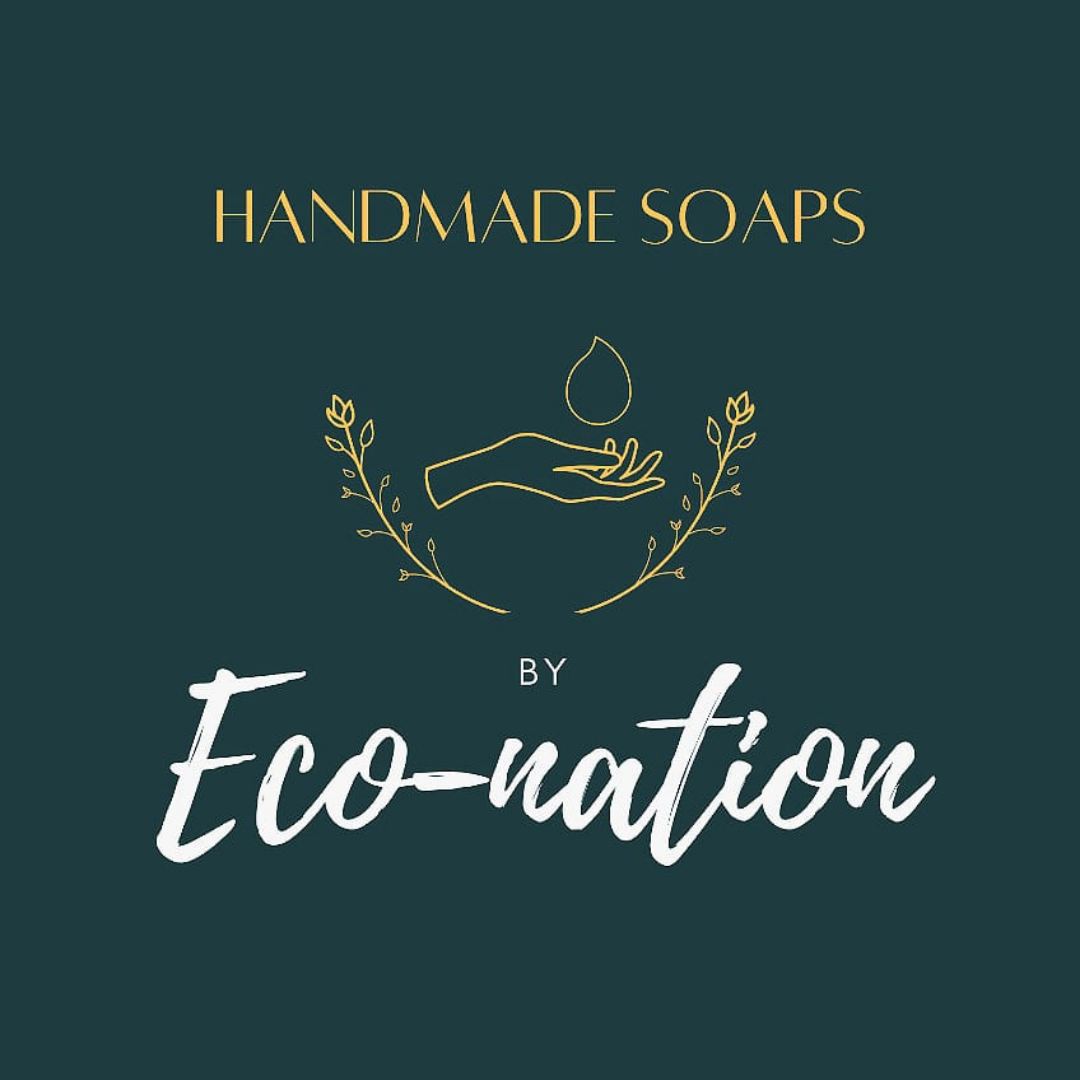 Handmade Soaps By Eco-nation, As a seller on Vibecity, I really liked the concept of providing a platform to handmade small businesses and helping us to expand hassle free. And a special thanks to Anusha for introducing us to this unique concept! Vibecity is doing really great for us. The team of Vibecity, especially Prag, is taking every possible effort to give us all the information we need to develop a great online store! Thankyou ♥️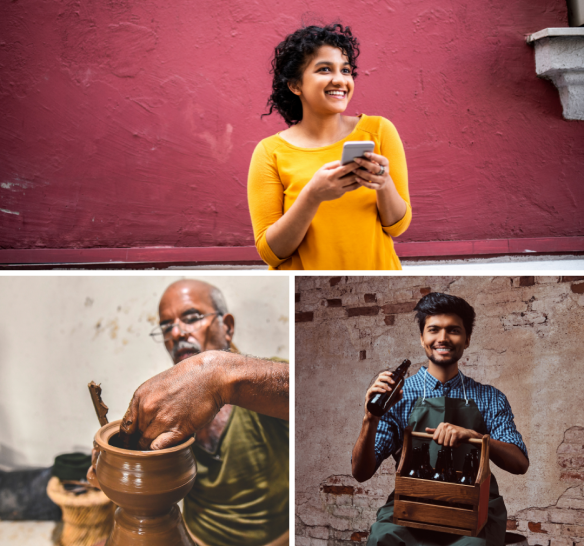 About Us
Vibecity believes in bringing together passionate creators and people looking for products with stories.
Vibecity is about taking shopping back to its roots, keeping alive the spirit of craftsmanship. It is powering online commerce for community of artisans, craftsman & creators. It's online, but entirely human.
Experience VibeCity on Mobile
Contact Us
HSR Layout, Bengaluru, Karnataka 560102

© 2022 VibeCity. All rights reserved