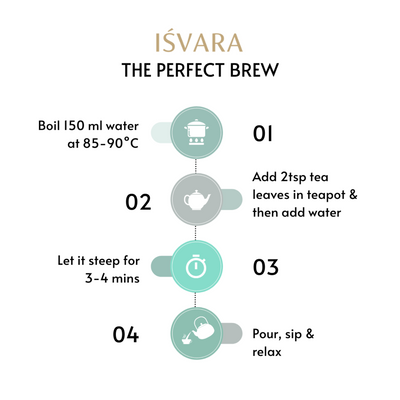 Hibiscus Haven, Mix of Hibiscus, Darjeeling Green tea & Fennel, Natural Healthy Loose Leaves Green Tea | 50 gm
Highlights
Veg/Non-veg - Veg

Ingredients - hibiscus , Green tea , fennel seeds

Storage Instructions - Store in a cool & dry place. Away from heat & humidity.

Flavour - Hibiscus

Shelf Life - 12 Months

Origin - India

Weight - 50 Gram
Delivery Details

Prices inclusive of shipping costs

Ships in 5-7 days

Cash on Delivery available

Product Details
Hibiscus green tea, promotes good health & weight loss | 40 servings (50 grams)

Hibiscus Haven is a divine & delicious mix of organic hibiscus petals, green tea, and fennel known for its tart-like flavour & pink brew. It is a breathtaking pink tea with a tart like flavor similar to cranberries is easily distinguishable in the world of regular teas. Rich in anti-oxidants and packed with heart-healthy benefits. A perfect tea to relish, hot or cold it helps stave off cravings and is perfect for a good low-cal beverage.

Ingredients: Organic hibiscus petals, organic green tea, fennel seeds.

Why we recommend it?
- Offers heart-healthy benefits
- Promotes weight loss
- Improves digestion
- Prevents bloating

The perfect brew: Boil 150 ml of water at 85°C. Add the water over 2 tsp of tea leaves & steep for 3-4 mins. Strain, sip & relax.

Food pairing: Sliced apple pieces, buiscuits, mint cookies.

Best time for sipping: Throughout the day. Morning, noon, or evening. Avoid sipping before bedtime.

Storage instructions: Store in a cool & dry place. Away from heat & humidity.

Shipping: 5-7 days of placing the order.
Chat with Seller
Connect for customization or queries.
Usually responds in few hours
Iśvara aims at encapsulating the mystical fragrance of the Himalayan winds, the exquisite flavor of Darjeeling tea gardens & the untouched beauty of floral plantations ac
 ... Read More
Experience VibeCity on Mobile
Contact Us
HSR Layout, Bengaluru, Karnataka 560102

© 2022 VibeCity. All rights reserved