Reviews & Ratings
5
Gayathri N Lalitha kumari
26 Jun, 2023
5
Banashree Dutta Roy
28 Mar, 2023
5
Tripti Aggarwal
07 Jan, 2023
The earrings are beautiful.
5
Tripti Aggarwal
07 Jan, 2023
5
Rushi Mishra
19 Sept, 2022
Handmade Brass Oxidized Silver look alike Evening Dinner Casual Party Minimalistic Dangler Earring Jhumka wit...
Popular right now! Only 1 left in stock!
Highlights
Weight - 34gms

Base Material - Brass

Plating Material - Oxidized

Stone Type - art stones, art pearls, Frozen stone

Dimensions - ER Length: 8cms ER Width: 2cms

Clasp Type - push back

Style Type - Trendy, Festive, Traditional, Indian Jewellery , Contemporary , Indo western, Classy, casual, Navratri Jewellery , Stylish , Handmade , elegant , minimal, customized, Teej, antique oxidized , smart, trendy traditional , house party, friends gathering, beautiful , Dandiya night , brass, social gathering, anniversary party, Family gatherings, Karwa chauth , Diwali , Special occasions , youth, Regular , gifting, office,travel office party, office-wear, coffee outing, Festive,Traditional functions

Occasion - gifting , party, birthday , Navratri, casual traditional functions, Festive , Partywear, Special occasion , evening party, bridesmaid gift, anniversary, anytime, diwali gifts, valentine's gift, return gifts, Casual , Holiday , rakhi gift, bhai dooj, dandiya, dinner parties,engagement party, mehandi, casual parties,durga puja,diwali, formal dinner, casual dinner, outing with friends, family gatherings

Package Includes - a pair of Jhumkas

Origin - contemporary
Delivery Details

Prices inclusive of shipping costs

Ships within 1 day

Cash on Delivery available

Product Details
Handmade brass oxidized silver look-alike dangler earrings

Designed for evening dinners, casual parties, and a minimalist aesthetic

Features a combination of dangler and jhumka styles for a unique look

Crafted with attention to detail using high-quality brass materials

Adorned with a beautiful blue art stone, adding a pop of color and elegance

The oxidized silver look creates a trendy and fashionable appearance

Lightweight and comfortable to wear throughout the evening

The minimalistic design complements various outfits and styles

The jhumka-style element adds a traditional touch with a modern twist

Perfect for adding a touch of sophistication to any occasion

Versatile enough to be paired with both traditional and contemporary outfits

A statement piece that effortlessly enhances your overall look.
PURPLE: Making You Beautiful
Product Name: Ezhil
Product Code: P23.ER.674
More details about the product:
ER Length: 8cms
ER Width: 2cms
Weight: 34gms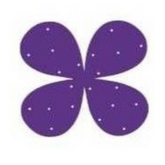 Chat with Seller
Connect for customization or queries.
Usually responds in few hours
PURPLE is not just a jewellery brand, it's a 'happy feeling' that embraces you. PURPLE has simple jewellries in the collection to make you feel beautiful from inside. We
 ... Read More
Experience VibeCity on Mobile
Contact Us
HSR Layout, Bengaluru, Karnataka 560102

© 2022 VibeCity. All rights reserved