Hand Block Print Cotton Dohar Handmade Ac Blanket Reversible Dohar Ac Comforter Indian Quilt Hawa Mahal Elephant Print Blanket Throw Double Bed
Highlights
Material - 100% Cotton

Color - Multicolour

Features - Block Printed

Care Instructions - Dry clean only

Package Includes - 1

Origin - India
Delivery Details
Prices are inclusive of delivery charges
Ships in 5-7 days from Jaipur, India

Cash on Delivery available
Product Details
Material- 100% Cotton
Double Size- 85"X100" Inch Approx.
This Ac Dohar 100% cotton fabric with Two layers of Fabric together with thousands
of Long Ana delicate fine hand Block Print Cotton crafted softly quilted by artisans in India. The way in which the Inside felling Cotton have
been done makes the quilt extraordinary.
it has different beautiful warm and charming colors, designs and patterns on either side which gives a distinct look & thus can
used both sides (Reversible)
Used as: - Ac Dohar, Ac Comforter, Quilt, Bed spread, Blanket, Bed cover, Sofa cover
------
Thank You For Shop With us.
THANK YOU FOR VISITING MY SHOP.
HAVE A NICE DAYBedding, Duvet Cover, Gifts Blanket, Quilt Gift, Blanket Gift, Quilt, Christmas Gift, Home Decor, Bedspread, Vintage Quilt, Quilt Pattern, Gift For Daughter, Quilt Blanket, Sewing Pattern, Duvet Cover Twin, Christmas Quilt, Duvet Cover Queen, Best Loved Quilts, Quilting, Duvet Cover Adult, Handmade Quilt, Bedding Set, Quilt Block Pattern, Quilt Cover, Quilt Block, Duvet Cover Teen, Baby Quilt, Kristin Blandford, Christmas Cozy Quilt, Patchwork Quilt,Quilt, Queen Quilt Pattern, Handmade Quilt, Quilt Pattern, Queen Size Quilt, Throw Quilt Pattern, Queen, Modern Quilt Pattern, Patchwork Quilt, Modern Quilt,Quilt Block, Hand Embroidery, Quilting, Quilt Blocks, Quilt, Vintage Fabric, Free Shipping, Quilt Squares, Vintage Embroidery, Quilt Pieces, Embroidery, Applique Pattern, Vintage Quilts, Quilt Pattern, Wool Applique, Vintage, Hand Dyed Wool, Quilt Square, Hand Quilt Stencil, Rug Hooking Wool, Stencil, Quilting Stencil, Quilt Fabric Stencil, Quilting Creations, Hand Stitched Fabric, Quilt Block Stencil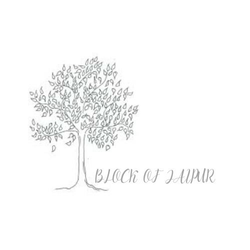 Blocks Of Jaipur is committed to providing each customer with the highest standard of customer service

© 2022 VibeCity. All rights reserved