Sattwa Studio Vegan Collagen cream - Anti aging, brightening, Skin recovery and tightening cream for face with Bio Retinol, Pomegranate Stem Cells, Red Wine Extract, Co Enzyme Q10 (35ml)
₹695

This product is customisable
Highlights
Ingredients - Water, Glycerol monostearate , Sea BuckThorn oil, Pomegranate Oil, Bio Retinol, Allantoin, Stearic acid, Marine Collagen Peptides, Bakuchiol Extract, Olivem 1000, Phenethyl alcohol, Capryl Glycol, Lumina Granatum Pomegranate Stem Cells, Red wine extract, Fragrance

Benefits - It aids in smoothing out wrinkles and fine lines. Having moisturized, plump skin helps to delay the appearance of new wrinkles and fine lines. In order to create a comprehensive anti-aging experience, our collagen cream has been made with the best possible ingredients as well. It also serves as a vegan collagen overnight recovery cream

Recommended For - Can be used by all skin types and genders and ages above 25.

Fragrance Notes - Floral and fresh fragrance

How to use - Collagen cream should be applied immediately after washing / exfoliating / toning in order to achieve optimum absorption and get the most out of its highly concentrated components. For optimum results, use our vegan collagen cream both morning and evening. Take a pea sized amount and gently massage the cream in circular motion all over your face.

Package Includes - 30 ml Collagen cream packed in an amber glass jar.

Shelf Life - Six months from the date of manufacture.

Origin - Hyderabad, India

Care Instructions - keep away from direct sunlight
Delivery Details
Prices are inclusive of delivery charges
Ships in 3-5 days from Medak, India

Cash on Delivery available
Product Details
Are you looking for a powerful anti-aging cream to help turn back the clock on your skin? Look no further than our luxurious vegan collagen cream, made with a potent blend of natural ingredients that work together to rejuvenate your skin and reduce the signs of aging.
Our anti-aging cream features pomegranate stem cells, a cutting-edge ingredient that helps stimulate the production of collagen and elastin, two key components of healthy, youthful skin. It also includes red wine extract, which is rich in antioxidants and helps to protect your skin from damage caused by free radicals.
Our bio retinol is a plant-based alternative to traditional retinol, helping to reduce the appearance of fine lines and wrinkles while also improving skin texture and tone. Vegan collagen helps to strengthen and plump up your skin, while seabuckthorn oil provides deep hydration and nourishment.
This luxurious cream is perfect for all skin types, especially those looking to reduce the signs of aging and achieve a more youthful, radiant complexion. It is designed to penetrate deeply into your skin to provide long-lasting hydration and nourishment, while also helping to reduce the appearance of fine lines and wrinkles.
Looking for more reasons to choose?
We would love to tell you more:
Blend of powerhouse ingredients like Pomegranate stem cells, Bakuchiol, Bio Retinol, Marine Collagen Peptides, Red wine extract, sea buckthorn oil.

Potent yet gentle formulation that targets age related issues like wrinkles and age spots

Firms and make your skin all soft and resilient

100% of customers reported no side effects.

94%of customers noticed healthier and youthful skin in 3 weeks.

100% Vegan

Free of parabens, silicones, sulfates, phthalates, mineral oil, or petroleum products
What is Bio Retinol?
Bio-retinol, also known as Bidens Pilosa, is a safe, stable, plant-based alternative to retinoids for targeted skin concerns like wrinkles, acne, dark spots and uneven skin texture. Bidens Pilosa is a herbaceous plant that is predominantly native to tropical areas of South America.
Is Bakuchiol better than retinol cream?
After 12 weeks, a double-blind study published in the British Journal of Dermatology found that using bakuchiol daily was just as effective at reducing facial wrinkles and hyperpigmentation as using retinol. Participants who used retinol also experienced more burning and itching than those who used bakuchiol.
What is marine collagen?
Fortunately for us, marine collagen that is produced from seaweed is a thing. Because it is the same kind of collagen that is present in our skin, it is also regarded as the best source of collagen for humans.
Peptides benefits for skin
Our body's collagen production declines with time, skin may appear more wrinkled, less even, and dull. Peptides encourage your skin to produce collagen. Because the collagen molecule is too big to be absorbed through the skin, many people opt to consume collagen-rich bone broth or collagen supplements. Whereas peptides are absorbed into the skin to heal it.
Red wine extract benefits for skin
Flavonoid, resveratrol, and tannin, are antioxidants in red wine. They help to slow down the ageing process by preserving collagen. Additionally, it lessens fine lines and wrinkles, which helps lift drooping skin.
What are pomegranate stem cells?
Multi-step active ingredient from pomegranates. Improving skin brightness, Whitening effect on dark spots, Even skin tone, Skin protection against oxidative stress after sun radiation, Antioxidant effect, Melanogenesis inhibition are its main uses.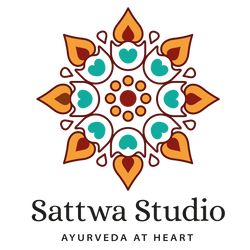 My name is Vasuki. I saw a soapmaking video on YouTube 10 years ago and it changed my whole world. I made my first soap on a cold December morning and never looked bac ...
Read More
Message Sattwa Studio
Usually responds in few hours
Experience VibeCity on Mobile
Contact Us
HSR Layout, Bengaluru, Karnataka 560102

© 2022 VibeCity. All rights reserved