Sattwa Studio Coffee - 2% Caffeine Extract Under Eye Dark Circle Control Gel Creme with Nettle Extract
₹515

This product is customisable
Highlights
Ingredients - Aqua, Emulsifying Wax, Grapeseed Oil, Glycerin, Caffeine Extract, Nettle Extract, Aloe Vera, Phenethyl Alcohol, Capryl Glycol, xanthan gum

Benefits - * Depuffs and helps in reducing the dark circles under the eyes * Deeply moisturises the under eye area and helps in reducing crows feet and early lines of aging under the eyes

Recommended For - Recommended for ages 15 and above. Suitable for all genders and all skin types.

Fragrance Notes - Fragrance and Essential oil free

How to use - Apply a pea-sized amount under the eye and gently massage for a minute before going to sleep.

Package Includes - 30ml coffee under eye gel cream in an amber glass pump bottle

Shelf Life - Six months from the date of manufacture.

Origin - Handmade in India (Hyderabad)

Care Instructions - keep away from direct sunlight
Delivery Details
Prices are inclusive of delivery charges
Ships in 3-5 days from Medak, India

Cash on Delivery available
Product Details
Are you looking for the best under eye cream for dark circles? Then look no further. Our Coffee Under Eye Gel contains 3% Caffeine extract that fights under eye dark circles, crows feet, and puffiness around the eyes. It is fragrance free and extremely gentle and made to soothe and heal the under eye area.
Looking for more reasons to choose?
We would love to tell you more:
Fragrance free formulation for the sensitive under eye area

Gentle enough to be used everyday both in the morning and night

3% Caffeine along with 2% aloevera extract and 2% nettle extract to repair, hydrate, and nourish the under eye area

100% of customers reported no side effects.

91%of customers noticed the dark circles fading in 2 weeks.

96% of customers noticed reduced puffiness in 10 days

100% Vegan

Free of parabens, silicones, sulfates, phthalates, mineral oil, or petroleum products
How to get rid of under eye dark circles
Caffeine extract can significantly lessen the discoloration (hyperpigmentation and dark circles), as well as any puffiness, by enhancing blood circulation and tightening blood vessels. Our Coffee under eye gel consists of 3% Caffeine extract making it one of the best under eye cream in india. Using this regularly along with good diet and sleep will definitely aid in reducing under eye dark circles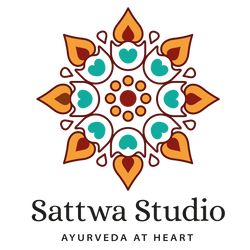 My name is Vasuki. I saw a soapmaking video on YouTube 10 years ago and it changed my whole world. I made my first soap on a cold December morning and never looked bac ...
Read More

© 2022 VibeCity. All rights reserved