Sattwa Studio Charcoal - Anti Acne and oil clearing Face Wash
₹485

This product is customisable
Highlights
Ingredients - Aqua, Sodium Coco Isothinate, Jojoba Oil, Green Tea Extract, Solagum, Polysorbate 80, Activated Charcoal, Basil Essential Oil, Phenethyl Alcohol, Capryl Glycol

Benefits - * Doesn't strip your skin off moisture after wash * Deeply cleanses your skin without being harsh * Removes excess sebum and clears the dirt stuck in pores

Recommended For - Recommended for ages 15 and above. Suitable for all genders and all skin types.

Fragrance Notes - Basil

How to use - Wet your face with water. Take 1-2 pumps of facewash on your hands. Apply it in circular motion on your face. Rinse with luke warm water and immediately apply a toner/serum/moisturizer.

Package Includes - Charcoal Face Wash in a clear glass pump bottle

Shelf Life - Six months from the date of manufacture.

Origin - Handmade in India (Hyderabad)

Care Instructions - keep away from direct sunlight
Delivery Details
Prices are inclusive of delivery charges
Ships in 5-7 days from Medak, India

Cash on Delivery available
Product Details
Is your charcoal face wash making your skin extra dry? Have you tried ours yet? Presenting Sattwa Studio's Charcoal face wash with the goodness of Basil. Clears acne, clarifies your pores, and doesn't make your skin dry and trigger excess sebum production. Regular usage gives clearer skin and lesser breakouts.
Looking for more reasons to choose?
We would love to tell you more:
Contains only 5% sodium cocoyl glutamate a mild vegetable based surfactant as the only foaming agent in the formulation

Makes your skin fresh and clear

Non stripping and non drying

Uplifting aroma

100% of customers reported no side effects.

100% Vegan

Free of parabens, silicones, sulfates, phthalates, mineral oil, or petroleum products
Basil oil for acne?
Due to its anti-inflammatory properties, basil essential oil is said to help relieve sores, mild abrasions, and skin conditions including eczema and acne.
Benefits of green tea extract for acne
Green tea extract contains powerful antibacterial, anti-inflammatory, and antioxidant qualities that could be used to treat or prevent acne.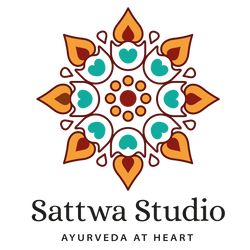 My name is Vasuki. I saw a soapmaking video on YouTube 10 years ago and it changed my whole world. I made my first soap on a cold December morning and never looked bac ...
Read More

© 2022 VibeCity. All rights reserved