Blocks Of Jaipur Jaipuri Razai Handmade Reversible Blue Elephant Printed Light Weight Pure Cotton Single Bed B...
Highlights
Material - 100% Cotton

Color - Blue

Features - Animal Printed

Care Instructions - Dry Clean Only

Package Includes - 1

Origin - India
Delivery Details

Prices inclusive of shipping costs

Ships in 5-7 days

Cash on Delivery available

Product Details
Material Type:100% Pure Organic Cotton. It's Perfect Use In Summer as Well as Winter. This Quilt Is Breathable. Most of Quilt And Comforters Made And Filled With Microfiber. That Is Not Good For Health.
👉 Item Width X Item Length: ( Single Bed 60 X 90 INCHES )
👉 Soft, Light Weight, Warm And Breathable: This Quilt Is Made From Breathable Fabric. It Lets Your Skin Breath, Organic Cotton Filling Ensures That It Keeps Your Body Warm, Also Helps To Absorb Moisture From The Body During Sleep And Helps To Regulate Body Temperature.
👉 Uses : Sofa Throw / Lap Blanket / Blanket / home/ outdoor/ Travelling / Picnic/ Bed Throw / Ac Blanket / Summer Blanket / Super Soft Blanket / Coverlet Quilt / Bed Cover / Bedding / Blankets / Throw Blanket / Bedspread / Quilt / Indian Quilt / Jaipuri Quilt / Blanket Throw / Home Decor / Sofa Cover / Cotton Quilt / Silk Quilt /boho Blanket /Ethnic Quilt / Wedding / Party / Gift
presents the world famous Jaipuri Quilts in traditional prints of Rajasthan. Jaipuri quilts are characterized by their incredible feather-weight lightness, softness and warmth. Brightly colored Jaipuri quilts can enhance the décor of your bedroom while providing unmatched comfort to you and your family. This cotton quilt has a beautiful print pattern which is further enhanced with intricate hand blocks. Material: 100% cotton fabric and plain cotton on the other hand, soft, matched pure cotton and lightweight Jaipuri Rajai/Quilt. 100% organic cotton shell for a rich luxurious feel, the middle lining is 100% organic soft cotton making this cotton quilt soft and warm, yet lightweight. 100% PURE ORGANIC COTTON- We use a very straight line method to clean waste from cotton by experienced hand. Vintage and Heritage Look Jaipuri Quilts - Since the inception of Jaipur we are still trying to preserve our heritage culture in Jaipuri Quilts.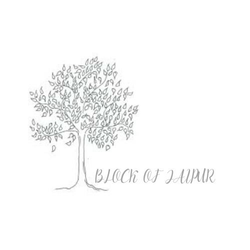 Chat with Seller
Connect for customization or queries.
Usually responds in few hours
Blocks Of Jaipur is committed to providing each customer with the highest standard of customer service
Experience VibeCity on Mobile
Contact Us
HSR Layout, Bengaluru, Karnataka 560102

© 2022 VibeCity. All rights reserved