Blazer Jacket - Red Ikat & Black God Print Collar
18 wishlists! Only 1 left in stock!
Size Chart
Highlights
Sizing/Fit - Made from the "female-body" basic pattern. I.E. Has bust darts/space. Narrower-shouldered. Curvier silhouette with wider gap between bust/chest - waist - hip.

Style - No lining

Care Instructions - Please gently hand-wash, or use a laundry net when machine wash. Wash separately in the first several times.

Origin - India

Material - Cotton
Delivery Details

Prices inclusive of shipping costs

Ships in 1-3 days

Cash on Delivery available

Product Details
A red blazer can be a special piece in your wardrobe coz it gives you powerful feeling and confidence.
This red Ikat blazer is India's own power suit. It's not powersuit-powersuit like in the 80's but has relaxed playfulness.

*The model: 5.36 ft, B33 W26.5 H35 in, wearing Size XS.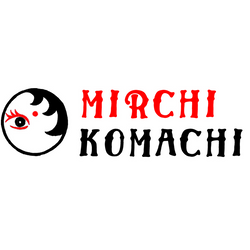 Chat with Seller
Connect for customization or queries.
Usually responds in few hours
'Mirchi' represents 'Unbeatable, edgy, stick-out '. 'Komachi' is a Japanese ancient word representing 'Wise and beautiful woman'.
MIRCHI KOMACHI is an online clothing bra
 ... Read More
Experience VibeCity on Mobile
Contact Us
HSR Layout, Bengaluru, Karnataka 560102

© 2022 VibeCity. All rights reserved