Blazer Jacket - Chipko Didi On Ikat (Green)
Rare Find! Only 1 left in stock!
Size Chart
Highlights
Sizing/Fit - Made from the "female-body" basic pattern. I.E. Has bust darts/space. Narrower-shouldered. Curvier silhouette with wider gap between bust/chest - waist - hip.

Style - No lining

Care Instructions - Please gently hand-wash, or use a laundry net when machine wash. Wash separately in the first several times.

Origin - India

Material - Handloom Cotton, MIRCHI KOMACHI original print
Delivery Details

Prices inclusive of shipping costs

Ships in 1-3 days

Cash on Delivery available

Product Details
We're not mere nature lovers. We're much more. We protect trees, our lifeline, our land, our planet.
This is a statement jacket to express what you stand for.
It was created with the help of the earth. Please wear it repeatedly to tatters, recycle it, and see it off with gratitude to our planet.

Fun outfit examples: Cargo pants, Dhoti, Saree

*The model: 5.36 ft, B33 W26.5 H35 in, wearing Size XS.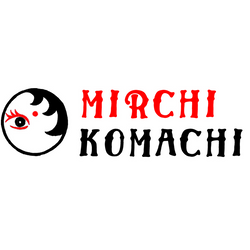 Chat with Seller
Connect for customization or queries.
Usually responds in few hours
'Mirchi' represents 'Unbeatable, edgy, stick-out '. 'Komachi' is a Japanese ancient word representing 'Wise and beautiful woman'.
MIRCHI KOMACHI is an online clothing bra
 ... Read More
Experience VibeCity on Mobile
Contact Us
HSR Layout, Bengaluru, Karnataka 560102

© 2022 VibeCity. All rights reserved