Sattwa Studio Better Butter - 5% Glycolic Acid AHA Intense Repair for Hyperpigmentation and Rough Skin Body Cream
₹565

This product is customisable
Highlights
Benefits - 1)Treats dark and patchy skin 2)Smoothens out rough skin areas like elbows, neck, knees etc 3) Deeply hydrates and keep the skin soft Makes the skin healthy again 4) Retains moisture for a longer time 5) Gentle enough to be used daily

Ingredients - Water, olive oil, glycerol monostearate, caprylic capric triglyceride, glycolic acid, jojoba oil, almond oil, soy lecithin, stearic acid, olivem, phenethyl alcohol caprylyl glycol

Recommended For - dry skin, Extremely Dry skin, Foot care, Senstive Skin , dark patchy and rough skin

Fragrance Notes - Calming

How to use - Apply on the effected areas and gently massage at NIGHT

Shelf Life - 6 months from the date of manufacture

Care Instructions - keep away from direct sunlight

Origin - Handmade In India (Hyderabad)
Delivery Details
Prices are inclusive of delivery charges
Ships in 3-5 days from Medak, India

Cash on Delivery available
Product Details
Dark patches on your neck and elbows? Rough and uneven skin on your ankles and feet? Skin feels dry and parched all the time even after repeated application of moisturiser?
Then Better Butter is for you.
Jojoba & Sweet almond oil to deeply moisturise

Triglycerides to lock in the hydration

Glycolic acid to remove dead skin cells and brighten

Soy Lecithen to heal
Helps in reducing the darkness and making your skin healthy and bright again.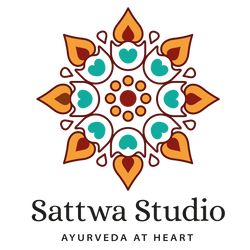 My name is Vasuki. I saw a soapmaking video on YouTube 10 years ago and it changed my whole world. I made my first soap on a cold December morning and never looked bac ...
Read More

© 2022 VibeCity. All rights reserved