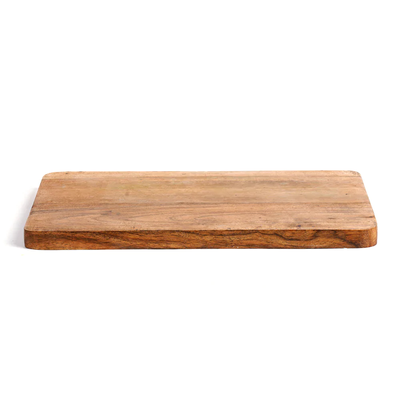 Reviews & Ratings
5
Rahul Kharwar
23 Oct, 2022
Very good product and cheapest price, now you can order without any hesitation
3
Sakthi Priya
28 Jul, 2022
The quality of the product is good, but the actual size is different from the mentioned size. It is smaller in size. Height 20cm(18.5 in pic) Length 23cm(26.5 in pic) Width 10cm(13.5 in pic) I am totally disappointed with the size, if you are ok with the size, you can order this item.
+ 1
3
Danish alam
04 Dec, 2022
This was good .but I face a issue in delivery .. That I have not received my delivery on first .time . This can take me on the next time ... All other issue is fine I also support your business Have a nice day 😊
5
Tejaswani Tanya
05 Oct, 2022
Very nice and perfect as I want Really very good product.
Acacia Chopping Board for Kitchen Compact Size | Reversible-Rectangle Cutting Board (28 CMS/ 1.5 CMS Thickness...
Delivery Details

Prices inclusive of shipping costs

Ships in 1-3 days

Cash on Delivery available

Product Details
About this item
Package Contains 1 Chopping Board

Multi-Purpose: Wooden cutting board can be used to cut vegetables, fruits, fish, meat, cheese, and more foods faster comfortably

Hygienic To Use: 100% natural wood, natural color with no polish, no added dyes or stains. Woods fibers ensure you won't dull your expensive knives

Handles For Easy Use: It is easy to carry and storage. Safe on knives. Wood is gentle on knives

Compact & Durable: Wooden cutting board provides space for heavy duty vegetable chopping, slicing fruits, and cutting meat. wood resists knife scaring and warping
Chat with Seller
Connect for customization or queries.
Usually responds in few hours
Towards A Green Kitchen: The Only Kind of Cooking Utensils You Need An online brand based out in Delhi, Tora Creations is a home décor and kitchenware brand that believes
 ... Read More
Experience VibeCity on Mobile
Contact Us
HSR Layout, Bengaluru, Karnataka 560102

© 2022 VibeCity. All rights reserved